Upcoming Events
Check out these upcoming events happening around Michigan. Visit the calendar to view all events.
Retiree Club Board Meeting
Meeting in Novi at 9am
Columbus Day, Federal Holiday
Retiree Meeting in Novi
From 10am to 11:30am
Fundraiser Benefit Dinner
Starts at 4:00pm at Novi Union Hall
$25 tickets - See any BA
Announcements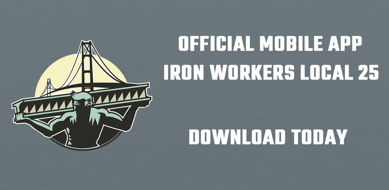 The app is available to download on both iPhone and Android devices. You will need your book number to sign in.
For full instructions on how to download and login to the app, please click here.
---